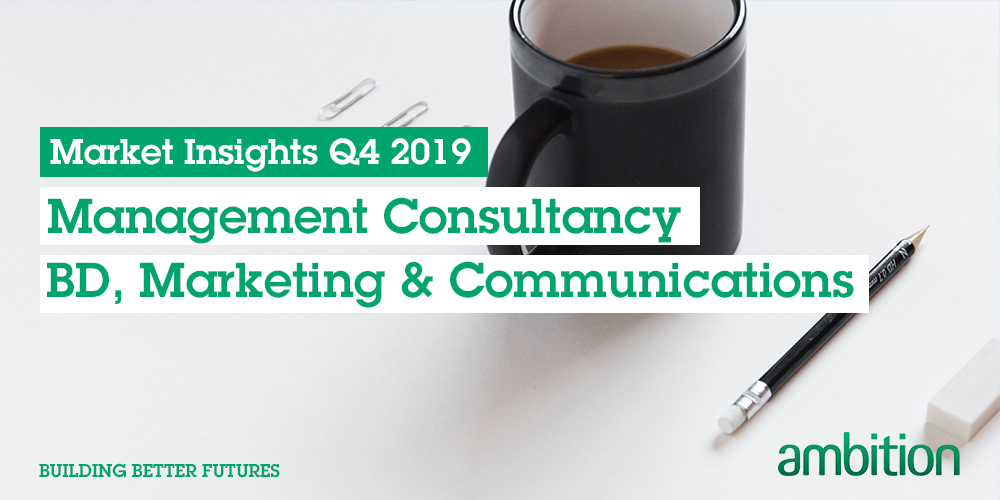 Management Consultancy BD, Marketing & Communications Market Insights Q4 2019
Market trends observed during last quarter have continued to mature this quarter, as new opportunities develop
within private healthcare, not for profit / the public sector and cybersecurity, which continue to offer strong growth
routes within the existing market. As reported by Consultancy. UK, firms categorised as niche have seen average
growth rates of 20% in terms of overall market share over the past financial year. Therefore, firms wishing to keep up
with this growth will need to invest in appropriate BD and marketing or face standing still or worse, being left behind
as these new areas continue to develop.
Download the full report today to discover:
The skills in demand for BD, Marketing & Communications professionals

Hiring trends

Predictions for the coming quarter

The latest salary information for BD, Marketing & Communications roles within Management Consultancy
To download the full report, please complete the form.