Ambition recognises that, as a recruitment provider, we have a responsibility to ensure that both our external and internal hiring processes are as inclusive as possible.
We are committed to promoting equal opportunities and work closely with our clients to help attract a diverse candidate pool for their business. We strive to model best practice by being proactive in identifying and preventing discrimination, bias or other unfair treatment during the recruitment process.
We aim to achieve this through:
Regular consultations with external D&I trainers to educate ourselves on how we can eliminate discrimination in our recruitment processes both internally and externally.

Applying objective criteria to assess the suitability of a candidate for jobs we are recruiting on behalf of our clients.

Regular reviews of our activities, policies and practices and making amends where appropriate.

Continually working to improve diversity and inclusion in our workplace by proactively creating an inclusive environment and hiring a diverse workforce who are regularly trained on how to identify and prevent discrimination during the hiring process.
You can read our Diversity & Inclusion policy here >
Independent research
We conduct regular surveys with our candidates to gather information on how they feel they have been treated during recruitment process and in their current firm. We present the survey findings back to our clients and identify any areas of improvement with regards to D&I.
If you would like a copy of our latest D&I survey results for the legal sector, please contact matthew.gardner@ambition.co.uk.
Partnerships
We also partner with several external charities including:
Haverstock Career Network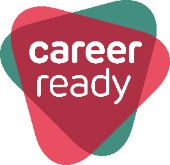 Ambition has been working with Haverstock Career Network for several years. A community comprehensive, Haverstock School delivers Career Ready, a programme offered by over 600 employers and 250 schools and colleges across the UK working to raise the employability and aspirations of 16 to 19-year-old students. The Haverstock Career Network (HCN) is often used by Career Ready as an example of outstanding practice in preparing young people for the world of work.
The Haverstock Career Network works hard to link education to employment. The 2 year programme is at the core of our 6th form offering to key stage 5 students.
Our Managing Director, Nicky Acuna Ocana is a board member of HCN and we work closely with them to host career workshops, CV advice and mentorship to students. We also offer several internshipsto students from the programme throughout the year.
​
Race Fairness Commitment

Ambition has signed up to the Race Fairness Commitment, which was launched in July 2020. Supported by a number of law firms, internal HR and recruitment teams, plus recruitment firms like Ambition, it pledges members to engage in activities to ensure equal access to opportunities for all candidates.
Read more about the Race Fairness Commitment >
Migrant Leaders
Ambition's Legal Director, Matthew Gardner, is a mentor for Migrant Leaders, an independent UK registered charity programme which aims to inspire and develop disadvantaged young migrants across the UK to broaden their horizons and capture opportunities well beyond their aspirations.
They provide bespoke support to equip talented young migrants with the knowledge, skills and confidence to enter and take on leadership roles in major public and private sector organisations.
Read more about Migrant Leaders >
​
Apsco Embrace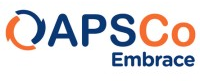 Apsco Embrace is an Equity, Diversity, and Inclusion resource hub where you can find a range of guidance, expert advice, and practical information to help your understanding of ED&I and therefore enhance this in a professional environment. The APSCo resources are updated on a regular basis to keep you up to date on ED&I matters.
Ambition also use APSCo' 'Women in Recruitment' panel as an opportunity to help us attract, develop, and retain female talent. Women in Recruitment provides a tangible demonstration of a commitment to gender equality for client and candidates. It gives individuals access to unique development tools, mentoring and networking opportunities designed to support successful and sustainable careers in recruitment.
Women in Recruitment was formed to give all recruitment firms practical support in attracting, developing and retaining their female talent, as well as providing a tangible demonstration of a commitment to gender equality for clients and candidates. It gives individuals access to unique development tools, mentoring and networking opportunities designed to support successful and sustainable careers in recruitment.
Our MD, Nicky Acuna Ocana is an active member of Women in Recruitment. She is passionate about gender equality and driving a positive agenda within recruitment and throughout the wider business community. ​
Diversity in Recruitment training


We run regular training sessions for our employees with Jo Major from Diversity in Recruitment.
Jo's training sessions help recruiters to reach diverse candidates by developing their approach to talent attraction, reach untapped talent and expand their candidate networks.
In addition, the training gives recruiters the skills and confidence to talk with their clients about Diversity and Inclusion so that we can better support them and champion ED&I during the hiring process.
Euston foodbank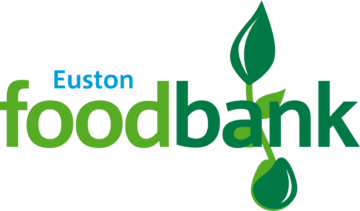 Euston Foodbank is an organisation seeded by The Trussell Trust, that provides emergency food to people in crisis. The aim is to redistribute food to people without or with insufficient food, so they receive enough food to cope with the immediate crisis. Ambition have volunteered monthly with Euston Foodbank since mid-2022 and have spent their mornings packing food, clothes, and organising donations. We always find it a pleasure to work with the organisation and to take part in such a meaningful and rewarding experience.
Read more about our partnership with the Euston Foodbank >
Recite
Recite Me is a cloud-based technology toolbar that makes your website digitally inclusive by allowing visitors to customise your content so that they can consume it in ways that work best for them. Ambition uses Recite Me as an opportunity to make our website inclusive, so it is accessible to all.
​