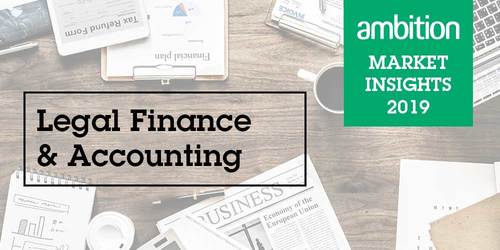 Legal Finance & Accounting Market Insights Q2 2019
Hiring in the legal finance sector got off to a positive start in 2019 with a strong demand for experienced talent from most of our clients.
Continuing the trend from last year, we have seen an increase in firms moving some of their business services functions to other locations in the UK, mainly at the junior and transactional level roles in finance. Challenges remain around sourcing for experienced talent in these locations, with firms having to be more open to hiring individuals with no prior professional services experience.
Download the full report today to discover:
The skills in demand

Market news

Predictions for the coming quarter

Up to date salary information for jobs within Legal Finance & Accounting​
Download the full report by completing your details.