Back to Blogs
To challenge, show up and stand up for what we believe in means we need to have intrinsic self-worth and confidence.
In this webinar for International Women's Day, career and mindset coach, Pamella Pritchard, shares her practical advice on how to step up and challenge as a female in the workplace, so that you can become a true ally, be confident and show up as your best self effortlessly.
​
How to be a true ally:
1. Recognise the importance of it
Everything we learn is through nurture. We need to learn and unlearn the biases we have. We must recognise that we are all in this together.
2. Identify your own privilege
Understanding our own privilege is the first step in helping others. This is about unlearning what we think we know about ourselves and relearning that to care for all lives, we must first amplify and raise the voices of those who are not as privileged as ourselves.
3. Educate yourself
Start by listening - podcasts, reading books, Ted Talks. If you don't understand something, google it.
The Harvard Implicit Bias Test is an excellent tool to use to test your bias.
4. Listen to what others have to say
The key to an excellent conversation is to listen. Your friends, family and colleagues will all have their own experiences and views. Seek out opportunities to listen to experiences. Show up to talks. Get involved in your company's Employee Resource Groups if they have them.
Listening is also about listening to yourself. If something doesn't sit right with you - trust that instinct.
5. Watch your organisation's actions
Beyond your CEO's statement on the importance of Diversity, Equality & Inclusion, what else are they doing? Watch their announcements, watch their behaviours, watch who they hire and promote. Pay attention to what they're doing at what they're not doing, especially if you are looking to change organisations or progress your career - these things really come into play.
6. Speak up
Can you support someone who needs it? Are you willing to celebrate, advocate or defend other people when they're not there? Never underestimate your influence. You are more powerful that you know.
How to show up as your best self effortlessly​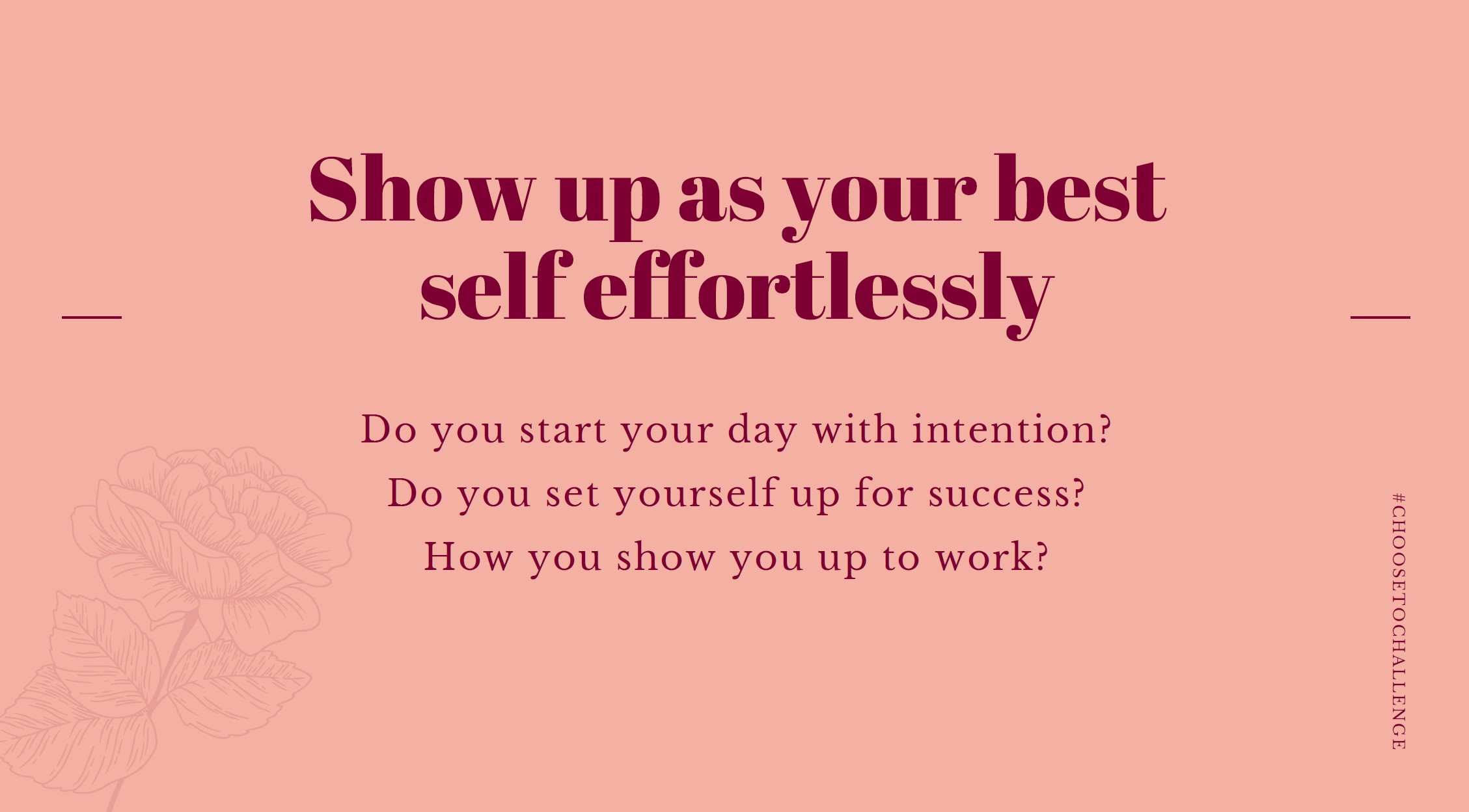 ​
​Make a conscious choice to start your day with intention.

Choosing to show up as your best self is choosing to be the person you want to become.
Show up
When you want a promotion, you need to show up as that person BEFORE you get the recognition for it. You have to demonstrate that you are elevating your mindset and your potential and showing up as that person.
Think about your personal brand. How would you manager or colleagues describe you?
Confidence
​True confidence is internal - what happens externally won't shake it.
Remember: every room that you are in, you belong in.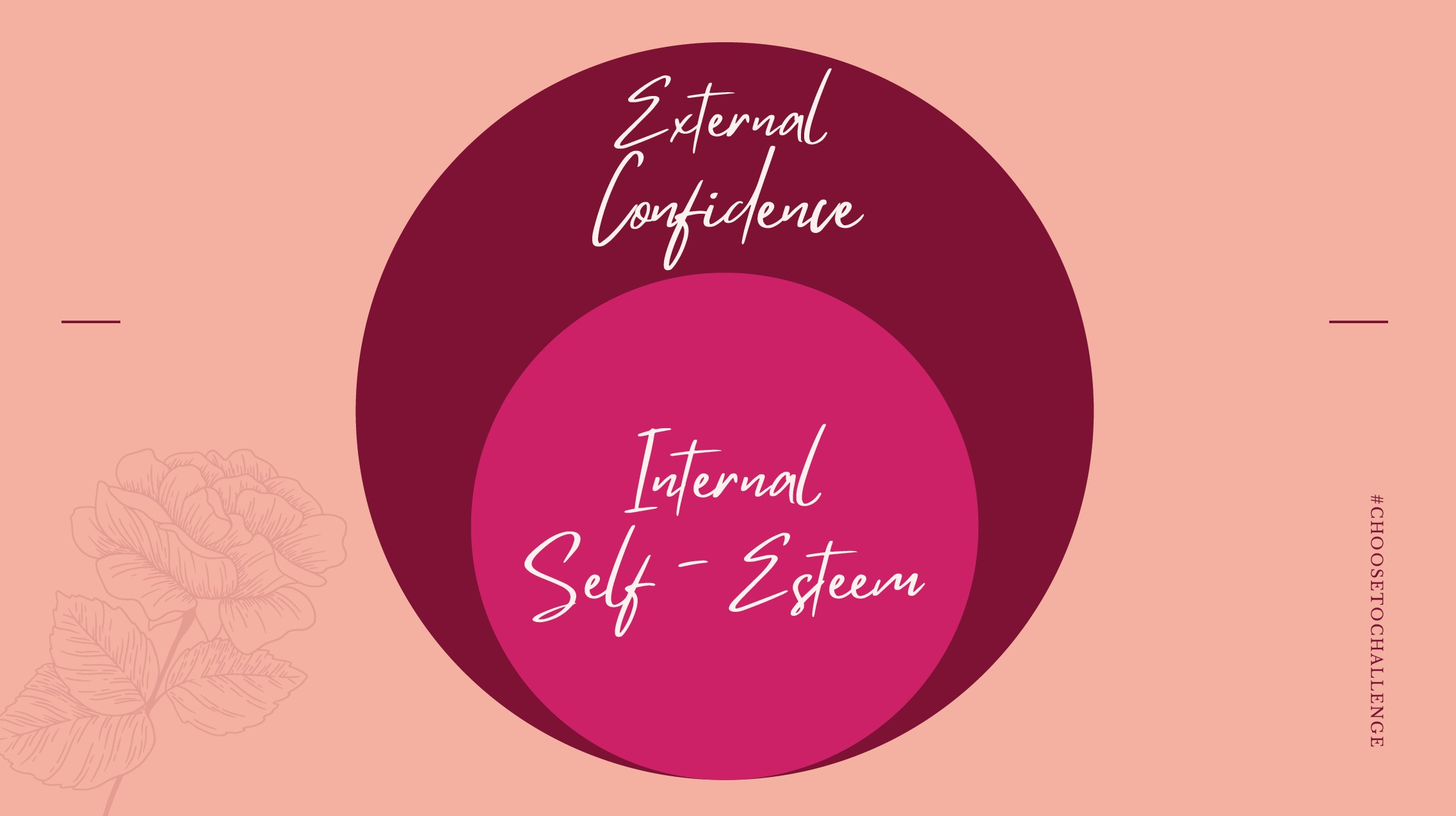 ​
The 5 archetypes that hold us back
Taken from 'The Secret Thoughts of Successful Women' by Valerie Young.

1. The Perfectionist
2. The Superwoman
3. The Expert
4. The Natural Genius
5. The Soloist
Internalising success
Success happens every day if you look for it. Take the time internalise your successes and celebrate your small wins. Think about what you did that enabled that success.
This is so important to building confident and intrinsic self esteem so we can show up as our best self.
Challenge your internal dialogue
​When you have negative thoughts:
1. Notice it showing up - no judgement.
When does it show up for you?
2. Write it down - get specific
This stops the negative thought having power.
3. Ask yourself 'who would you be without this?'
4. What is the exact opposite of this belief?
Set boundaries
By setting boundaries and taking the time to rest, pursue interests and look after yourself, this will enable you to show up as your best self.

About the speaker:
Pamella Pritchard is a certified career and mindset coach, Founder of CV Secrets, a career coaching business that helps ambitious professionals who are stuck in a rut with their career to embrace their true purpose and build the confidence and self-worth to make their ambitions a reality through:
• getting clear on your ambitions and goals in life and career
• building a confident, resilient mindset
• understanding your values and beliefs
• taking inspired action on clear, aligned goals

Prior to becoming a Certified Life Coach, Pamella spent over a decade working in recruitment, HR and Sales, with 5 of those years working as a recruiter at Ambition.

During that time, Pamella helped hundreds of professionals secure their dream job and was promoted 3 times into senior leadership roles. She then transitioned back into a professional services firm working with C-suite clients, so she has first-hand experience of what it takes to be successful as a female in professional services.
For more information, visit: https://www.cvsecrets.co.uk/