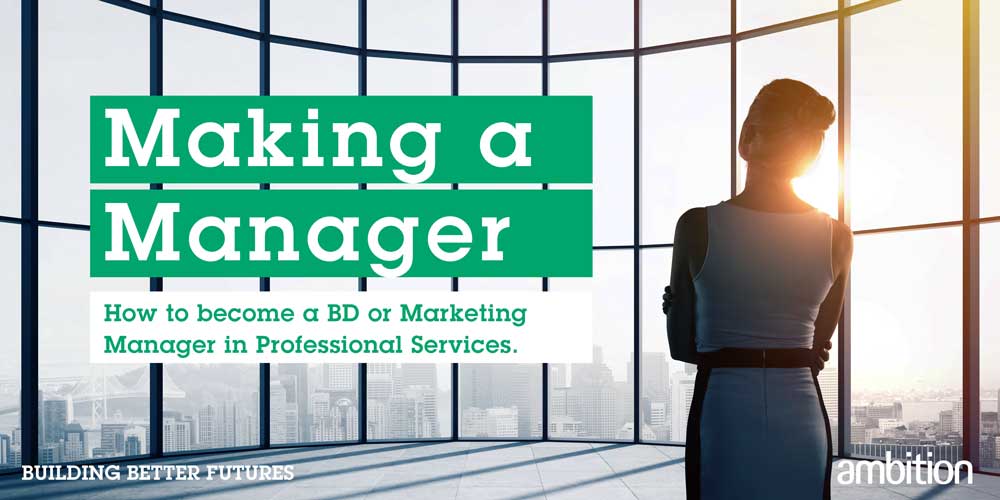 How to become a Marketing or BD Manager in Professional Services
​
As BD and Marketing recruiters for professional services, one of the most common questions we get asked by BD & Marketing Executives and Senior Executives is:
"What do I need to do to get a promotion to Manager?"
Ambition recently hosted an event to answer that very question.
We asked a panel of BD and marketing experts who have made the step up into management to share their top tips and advice that can help you prepare yourself for that next promotion to Manager.
Download our guide today for an overview of the points discussed during the event, covering the following topics:
1. What's the difference between a Manager and an Executive / Senior Executive?
2. Aligning your role to the firm's strategic vision
3. Stakeholder management - how to build relationships with senior stakeholders
4. Top tips to positions yourself for management
Please fill in the form to complete your details and download your guide.