Webinar - Sustainable Thinking - what the climate agenda means for professional services marketing & BD
Tuesday, 21 September 2021
12:30 pm - 1:30 pm
Online

​Man Bites Dog and Ambition are delighted to invite you to the second in our series of webinars exclusively aimed at Marketing and BD professionals working in professional services.
The next event is on 21st September at 12.30pm and is all about 'Sustainable Thinking: What the climate agenda means for professional services marketing and BD'.
Decarbonising our economy to combat climate change is the challenge of our lifetime and business has a critical role to play. The scale of innovation and organisational transformation required to bring about a net-zero economy cannot be underestimated.
Whether you're a professional advisor helping companies to navigate change, or a CEO leading a corporate transition strategy, your sustainable thinking is critical to competitive advantage in the next economy.
In this webinar, we will examine:
The role of professional services firms in helping clients navigate the greatest challenge of our age: climate change.

How your organisation can find its authentic "green space" - where you can take a leadership position to effect meaningful change.

How to develop and communicate 'sustainability as a service' offers to support clients (including multinationals and the financial sector) on their net-zero journeys.
We have a fantastic panel lined up and this promises to be a highly engaging event with plenty of practical takeaways.
Our host, Ambition's Matthew Gardner, will be joined by Man Bites Dog Founder and CEO, Claire Mason; Man Bites Dog Divisional Director, Alison Sharpe; Watson Farley & Williams LLP Director of Client & Strategic Development, Rippan Vig, and Marketing Campaign Manager at Addleshaw Goddard, Justine Joisce.
Spaces are limited, so if you're a Marketing or BD professional working in a professional services firm, register your interest today to secure your free spot.


We look forward to seeing you there.
About the panel:
Claire Mason, Man Bites Dog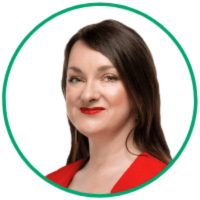 ​Claire Mason is an entrepreneur, NED, CEO and founder of multi award-winning thought leadership consultancy Man Bites Dog. With twenty years' experience leading global strategic marketing and thought leadership programmes,
Claire creates signature campaigns for the technology, professional and financial services firms shaping the future of business.
She has developed global campaigns on subjects from the future of work and global trade to financing the UN Sustainable Development Goals. Claire has an MA from Oxford University and is Entrepreneur in Residence at the British Library.

Alison Sharpe, Man Bites Dog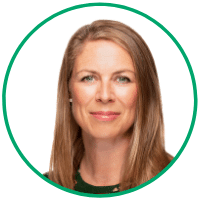 Alison Sharpe is a seasoned and values-driven professional with over twenty years' experience in the fields of communications, thought leadership and marketing.

Prior to her current role as Divisional Director at Man Bites Dog, Ally was a Corporate Affairs Director at PwC, responsible for championing the firm's trust agenda in the wake of the global financial crisis. This led to her involvement as a member of the Trust Advisory Group in The Business of Trust initiative, a City of London Corporation programme led by the then Lord Mayor of London.

In earlier years, Ally led PwC's Media Relations and Thought Leadership teams and enjoyed a secondment to Demos, one of Britain's leading cross-party think tanks.

Ally has a BA in business studies from the University of Northumbria, where she specialised in marketing. She has professional qualifications in research and marketing, is an RSA Fellow and a member of both the Chartered Institute of Marketing and the Chartered Institute of Public Relations.

Rippan Vig, Watson Farley & Williams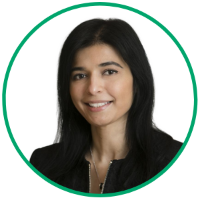 Rippan Vig is the Director of Client & Strategic Deveopment at Watson Farley & Williams LLP. As a member of the firm's senior leadership team, Rippan's role includes developing the firm's strategy, enhancing client experience, leading strategic communications and promoting the firm's brand.
Rippan is responsible for the firm's approach to sustainability along with other programmes and practices which are designed to create shared value across the firm and with clients.
A former lawyer, Rippan moved into a commercial role with a leading investment management house before moving back into the legal sector ten years ago.


Justine Joisce, Addleshaw Goddard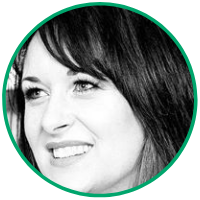 Justine is a senior marcomms specialist, helping businesses create the right strategic and communications plans.
She has over 20 years' post-graduate experience from a range of sectors; pharmaceutical, professional services, B2B and FMCG.
Working with big corporates to small owner-managed businesses alike., Justine joined Addleshaw Goddard in 2020 as Marketing Campaigns Manager and was responsible for its recent Sustainability/ESG research-led campaign alongside Man Bites Dog.
​

by Matthew Gardner