Back to events
The Ambition BD & Marketing Network - Webinar Series
1: Man Bites Dog on Future Thinking
​The future starts here - are you ready?
After the great reset of Covid-19, clients want to know what's next.CEOs and their Boards face an economic and health emergency combined with disruptive megatrends from climate change to transformational technology.
Leaders must be the navigators of what's next - but do you have compelling future thinking to share?
With clients judging your organisation's capability and innovation on the quality of your thought leadership, do you have what it takes to carve out a leadership position in the next economy?
Have you defined the vision for your organisation and can you clearly see the future you will help your clients to navigate?
In this presentation and panel session we will examine how to develop a credible vision of the next economy, define your firm's role in it and develop your future thinking to win attention and sales from the C-Suite.

We will:

● Make the business case for future thinking: Why thought leadership must be future-oriented, and reflecting the state of the nation no longer has value.
● Examine how to use future thinking to advance your strategic agenda: How to unify your complex firm behind a strategic idea to enable you to win in the next economy.

● Share tools for developing future thinking: A toolkit of techniques for developing and evidencing future thinking with appropriate credibility and accuracy.

● Discuss how to engage clients and stakeholders in future thinking: Discussion of key methods to deliver reputation, relationships and revenues in a real and virtual world.


About the panel:
Claire Mason - CEO, Man Bites Dog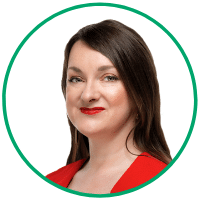 Claire Mason is an entrepreneur, NED and founder of multi award-winning thought leadership consultancy Man Bites Dog. With twenty years' experience leading global strategic marketing and thought leadership programmes,
Claire creates signature campaigns for the technology, professional and financial services firms shaping the future of business.
She has developed global campaigns on subjects from the future of work and global trade to financing the UN Sustainable Development Goals. Claire has an MA from Oxford University and is Entrepreneur in Residence at the British Library.

​Alison Sharpe - Divisional Director, Man Bites Dog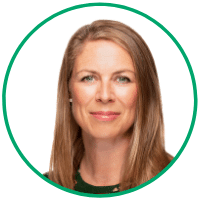 Alison Sharpe is a seasoned and values-driven professional with over twenty years' experience in the fields of communications, thought leadership and marketing.

Prior to her role at Man Bites Dog, Ally was a Corporate Affairs Director at PwC, responsible for championing the firm's trust agenda in the wake of the global financial crisis. This led to her involvement as a member of the Trust Advisory Group in The Business of Trust initiative, a City of London Corporation programme led by the then Lord Mayor of London.

In earlier years, Ally led PwC's Media Relations and Thought Leadership teams and enjoyed a secondment to Demos, one of Britain's leading cross-party think tanks.

Ally has a BA in business studies from the University of Northumbria, where she specialised in marketing. She has professional qualifications in research and marketing, is an RSA Fellow and a member of both the Chartered Institute of Marketing and the Chartered Institute of Public Relations.
Marc Don Francesco - International Communications Head - McDermott Will & Emery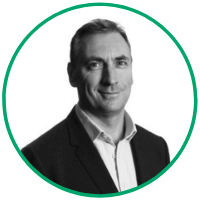 Marc Don Francesco is a communications, brand and marcomms specialist. He is currently the International Communications Head at global law firm McDermott Will & Emery and has prior experience in both private and public firms of all sizes including; Eversheds Sutherland, JLT plc, Towergate Insurance Group and Taylor Wessing.

Marc describes himself as 'an experienced planner, trusted adviser, leader and doer. One of those who finds professional and regulated services exciting, whether building profile & reputation, growing business, new projects, or minimising risk'.

He has a strong track record across a wide range of comms disciplines and budgets from business / financial / industry press and financial reporting to employee engagement. Much of his career has also involved creating and managing communications for C-level colleagues.
Mwamba Kasanda - Global Head of Client Communications - Barings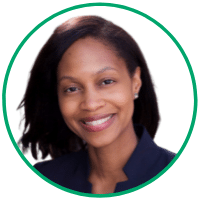 Mwamba Kasanda is a senior B2B marketing and communications professional with extensive experience in leading large scale, award-winning global thought leadership marketing programs.
​
​
​
​
There will also be time for questions at the end. If you have any specific questions you would like answered, please submit them to: events@ambition.co.uk
​Who is this webinar for?
This webinar is exclusively for candidates/clients of Ambition working in professional services firms and for the Man Bites Dog community.

​Sumaya is an outstanding recruiter who consistently goes the extra mile. She is friendly, approachable, helpful and understanding, as well as demonstrating professionalism and passion in her work. I appreciate her quick response, efficiency and prompt follow-up to my requests. I recently worked with Sumaya on the recruitment for a newly established position in an area we have not previously recruited in so what I valued the most is her in-depth understanding of the market and the various categories of candidates that she presented to us and she was able to carefully guide us through the this and offered advice and guidance throughout. She is extremely effective at her job and it's a pleasure to recommend her as an accomplished recruiting professional.

Peter Christiansen

, Director of International Finance

​We've only recently started working with Ambition and the experience to date is very positive. Claire, one of their Principal consultants, managed the recruitment for our Tax Manager vacancy really efficiently and found us a great new addition to our team. We have found them both professional and personable.

Katie Cobbold

, Head of HR

​Claudine prides herself on knowing her market inside-out and using this knowledge to provide us with suitable candidates who are the right fit for us. She is very efficient and a pleasure to work with. We have placed many candidates through her and I would highly recommend her work.

Lucy Westall

, Human Resources Business Partner

​Olivia is one of the best recruiters in the legal sector market and helped me secure my first role in law as UK CFO. Olivia now supports me / my firm with hires at all levels and always takes time to fully understand the requirements of each role before putting forward selected candidates. Olivia has great insight and extensive connections in the legal market and is supported by a great team at Ambition – keep up the great work Olivia!

Shyam Moorjani

, Chief Operating Officer