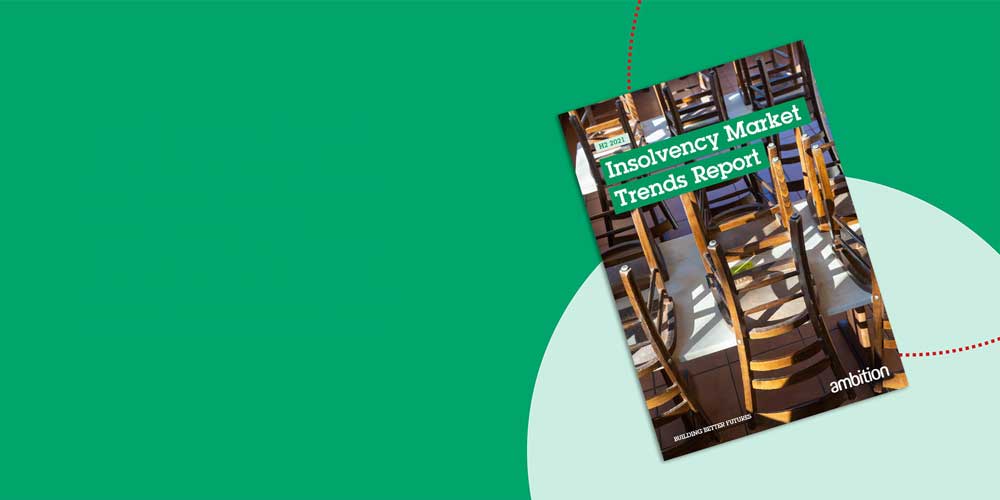 Insolvency & Restructuring Market Trends Report and Salary Guide in H2 2021
It has been almost 18 months since the UK first went into lockdown. It's fair to say that at the time nobody could have predicted how this would impact our everyday lives forever.

In the world of insolvency, the initial predictions were for a wave of company insolvencies as the economy ground to a halt. This turned out to be incorrect and now, 3 lockdowns later, we are still waiting to see what the long term effects Covid-19 will be on the insolvency market.

The wider working landscape appears to have changed irreversibly. As companies across the world have adapted to their staff working from home, it is becoming clear that most will be changing their working practises long term.
Download the insolvency & restructuring market trends report to discover:
Plans for hiring within insolvency in H2 2021

How insolvency practices are approaching flexible working

The skills in demand within insolvency

Key takeaways

Our recommendations

The latest salary information for the UK & Caribbean
Download the full report by completing your details.
Webinar: The key insolvency market trends in H2 2021
In this webinar, Senior Consultant Chris Stark and Managing Consultant Robert Wong talk through the key market trends within insolvency recruitment in 2021. They also share salary information, tips for jobseekers and advice for hiring managers.

Watch the insolvency market trends webinar >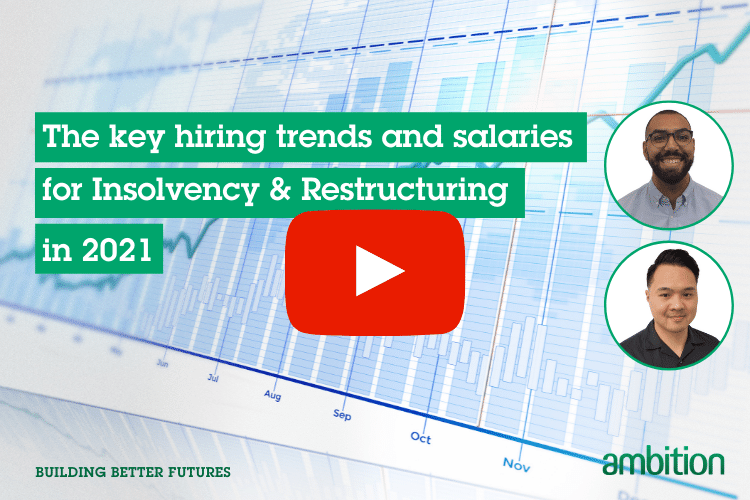 ​